Events
Guest Chef: Last Supper Society 2.0
May 1, 2:00pm pst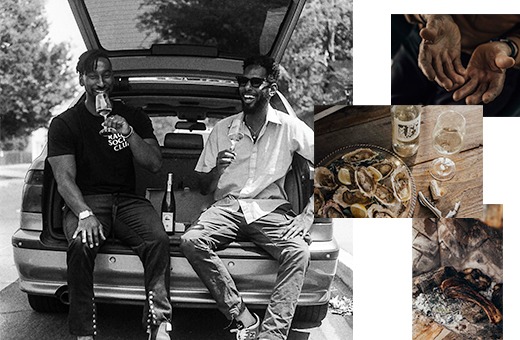 We've added a second date by popular demand! We're over the moon to bring you the incredibly talented and creative gentlemen of Last Supper Society (LSS). LSS is a culinary collective and tastemakers community that designs food experiences that challenge you to reimagine how we break bread together.
Join us for an afternoon that reflects how past ranchers might have spent some of their time off, entertaining with friends, food & wine.
When: Saturday, May 1 at 2:00 pm
$150 General Public | $125 Club
PURCHASE
MENU
Oysters in the Cave
Pickled apple mignonette, bee balm
Tomatoes on Toast
Wood-fire roasted tomatoes, extra virgin olive oil, crunchy salt
A Dainty Salad
Little gems, preserved winter citrus, green goddess dressing, lots of herbs
Grilled filet of beef
Campfire potatoes, wild mushrooms
Cast Iron Apple Pastry
Honey cream, flower salad
Menu subject to change, vegetarian options available.
Location
13608 Shenandoah Road
Plymouth, CA
95628