Events
Women's Yoga Day-Retreat w/ Tristina Kennedy
Saturday, June 1st, 2019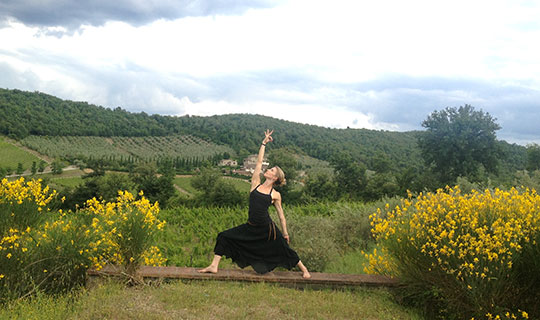 Calling all yogis and wine lovers! Join us for a day-long women's retreat at Casino Mine Ranch on Saturday, June 1st, 2019 from 10:00 AM to 4:00 PM.
Tristina Kennedy will lead our group through a two-hour yoga and meditation workshop suited for all levels.
Following yoga, you'll be seated for a three-course, vegetarian lunch complete with wine pairing. Chef Tiffany Hammer and our host, Mackenzie of Casino Mine Ranch, have designed a menu and wine pairing that will nourish your heart and soul.
After lunch, Capital City Beads will be hosting a Mala meditation bracelet workshop.
Plus, take a tour of the estate; including wine cave, beautiful vistas, and potential llama spotting, enjoy free time by the pool,  and round out your experience with Rachel of Purpose, the ethically based boutique in Midtown Sacramento. Enjoy a personalized styling session while you shop her curated looks.
Indulge in this day-long retreat and leave reimagined and rejuvenated in the most palate-pleasing way.
$130  General Public  | $115  Club Members
Buy Tickets
About
Tristina Kennedy left the corporate world behind in 2010 to share her love of yoga with others. She teaches a dynamic and creative style of yoga that awakens strength through awareness in energetic alignment. Her classes weave in the spiritual aspect of the practice through chanting, meditation, and insightful offerings on yogic philosophy.
Tiffany Hammer comes from a family of home chefs and cooks. She's always loved to entertain and feed friends, so a couple of years ago she started her own catering company, Eat Your Heart Out Catering focusing on farm fresh whole food that nourishes your body and soul!
Mackenzie Cecchi worked for wineries in the Napa Valley and cut her chops with a prominent restaurant group in New York City. She gets to share her passion for hospitality and wine through her work as the manager of Casino Mine Ranch.
Casino Mine Ranch is an estate vineyard located in the Sierra Foothills of Amador County. The winery — a century-old ranch that was once mined for gold — is owned and managed by fourth-generation California brothers, Jim and Rich Merryman