---
Contact Us
---
These things we are certain of
Our email address is inquire@casinomineranch.com.
Our physical address is 10690 Shenandoah Road, Plymouth, CA 95669. We are open by appointment only.
Our phone number is 209-330-0695.
---
Write what you know
It is challenging to pen a proper letter. A glass of wine helps.
So you can guess what we're sipping as we compose our email newsletters.
Sign up here. We won't share your information. We won't bother you much.
You'll receive invitations to our events and notifications about our delicious new releases.
---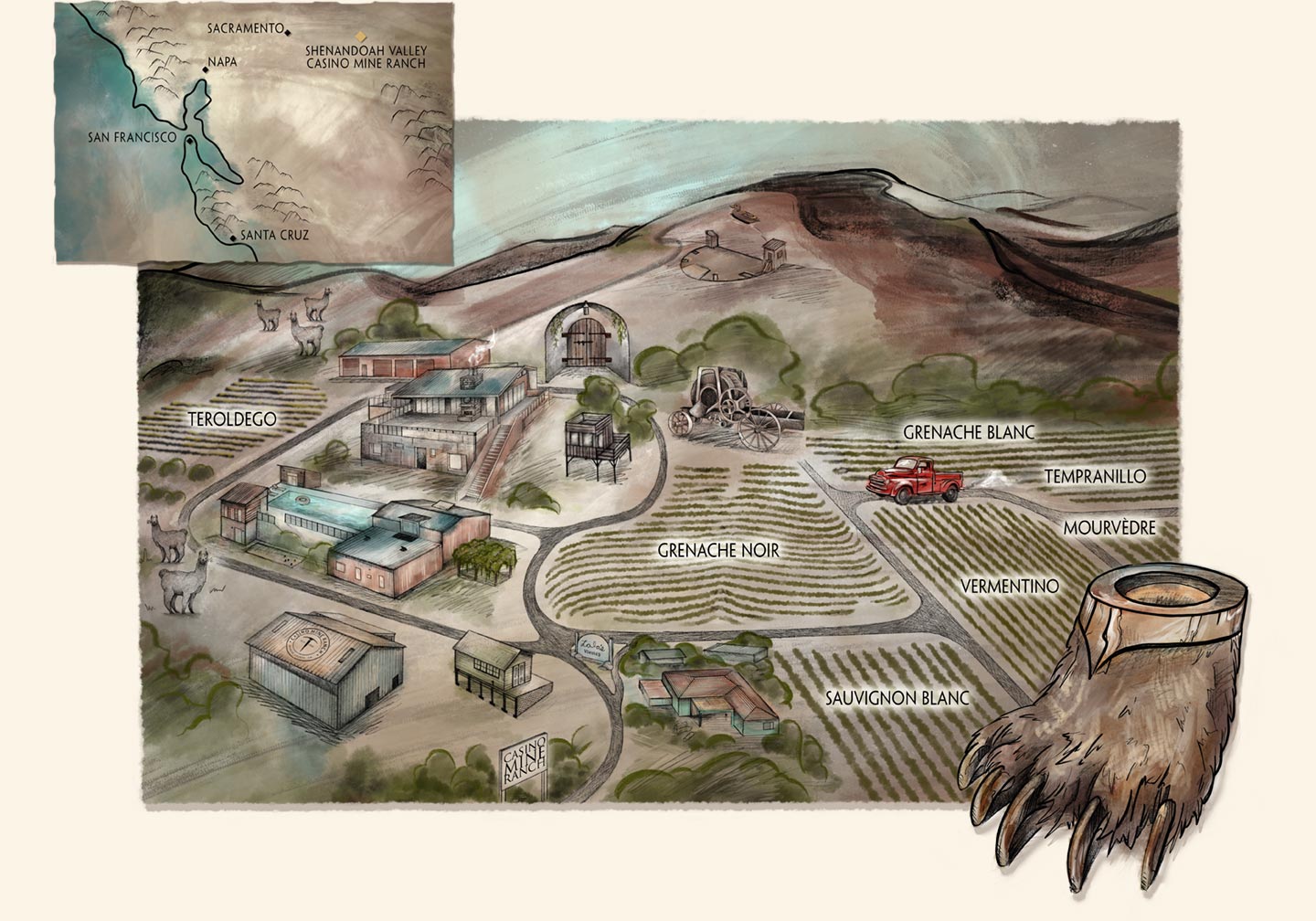 Find Us
---
Restaurants
Canon
1719 34th Street
Sacramento, CA 95816
916-469-2433
Mulvaney's B&L Restaurant
1215 19th Street
Sacramento, CA 95811
916-441-6022
Wayfare Tavern
558 Sacramento St
San Francisco, CA 94111
415-772-9060
Retail
Lexington House
40 N Santa Cruz Avenue
Los Gatos, CA 95030
408-354-1600
Californios
3115 22nd Street
San Francisco, CA 94110
415-757-0994
Mulvaney's B&L Restaurant
1215 19th Street
Sacramento, CA 95811
916-441-6022
Wine Spectrum
981 Airway Court, Suite B-1
Santa Rosa, CA 95403
707-525-8466
Capitol Cellars
5530 Douglas Boulevard, Suite 170
Granite Bay, CA 95746
916-780-9030
Carrington's Fine Wine
242A Commercial Street
Nevada City, CA 95959
530-265-0195
---